This fall, I get to teach a children's literature course again after a year away from it. I posted the following update on facebook on friday:
Just submitted the booklist for my children's lit class – I always have such a hard time with this task because there is so much amazing stuff out there! Ended up with a five whole-class reads and the rest will be student choice.
A number of people commented that they would like to know what I selected so I'm posting it here for whomever is interested. Even as I type this blog post, I'm questioning myself. After six years teaching children's literature courses, I've realized that there is no such thing as "the perfect booklist". But that doesn't stop me from trying to get as close as possible.
The course is offered as part of an elementary education degree and focuses on literature for students in grades K-8. When I selected titles, I wanted to be sure to represent a variety of authors and main characters. I selected the following five titles as whole-class reads. We will examine them closely as individual readers, in small groups, and as a whole class. The remainder of the texts will be selected by each individual students.
Where the Wild Things Are – Maurice Sendak

Picturebook, exemplary examples of illustration elements, fantasy/realism, examination of author's other works, main character = white boy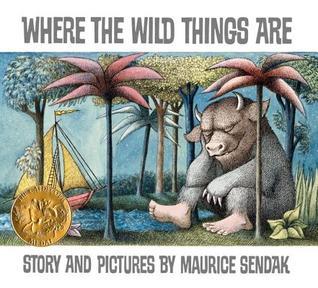 Art & Max – David Wiesner

contemporary picturebook, fantasy, artistic elements,examination of author's other works, main character = animals
Brown Girl Dreaming – Jacqueline Wilson

verse/poemic novel, memoir, historical, multiple awards, main character = black girl
The One and Only Ivan – Katherine Applegate

animal main characters, fantasy/realism discussion, award winner, main character = gorilla
Out of My Mind – Sharon Draper

contemporary realistic fiction, school setting, ability/disability, main character = girl
The following will serve as 'textbooks'. I selected books that will allow us to read, think, and discuss children's literature and reading from different perspectives. Some of these perspectives include: personal reading, critical reader, review, analyst, adult, teacher, and book guide.
Sutton & Parravano (2011) A Family of Readers: The Book Lover's Guide to Children's and Young Adult Literature 
Nel & Paul (2011) Keywords for Children's Literature
additional articles from journals like Language Arts and The Reading Teacher to fill out teaching perspective 
I'm excited to revisit all of these texts on the "other side" of my dissertation, but mostly I'm excited to study them again alongside my students because I always have new realizations and understandings.